You've decided on your product and you've picked out the perfect packaging. You're ready to start selling, but do you have the correct liner?
Making sure you have the correct liner is critical to prevent leakage, increase shelf-life or provide tamper evidence to your customers.  Navigating your way through the world of liners can be overwhelming so we've put together this guide to help you feel confident about your liner selection.  And as always if you still feel unsure you can reach out to us via email, chat or phone.  We're happy to help!
---
Unlined Caps
 This is exactly what it sounds like - the lid has no liner and therefore no special sealing features.  These lids are usually best suited for dry products as liquid products will most likely leak.
When to use: Dry goods, cosmetics, when leakage prevention and tamper-evidence are not a priority.
---
Foam Liner
Foam liners are a general purpose liner made of a low-density PE foam. They are a great economical option.  The liner stays in the cap for repeated use and when the cap is screwed on tightly the foam liner can provide sealing for food, beverages and cosmetics.
When to use: foods, beverages, cosmetics, industrial and household chemicals
---
Pressure Sensitive Liner
Pressure sensitive liners are designed to seal dry products such as powders or pharmaceutical capsules.  Pressure sensitive liners are torque-activated and adhere to the container upon screwing the cap on tightly.  It's best to make sure the container landing (opening) is clear of any debris/powder before attempting to seal.  It is best to let the seal sit for 24-48 hours so that it can fully adhere to the container.
When to use: Powders, tablets, capsules and other pharmaceuticals
---
Heat Seal Liner
The heat seal or heat induction liner is a single-use liner that creates an airtight seal with the container. The liner has a thin layer of foil that is electromagnetically activated by an induction sealing machine.  You will need one of these machines to properly seal your containers.  Heat seal liners can be designed for specific resin types such as PE and PET or they can be designed to be a "universal" liner which will adhere to most surfaces.  
When to use: Liquids, food, pharmaceuticals
Disclaimer:
As always, Citadel Packaging invites you to sample products to check for product compatibility.  It is the customer's responsibility to test for product compatibility.  The information above is based on general industry recommendations and is in now way a guarantee.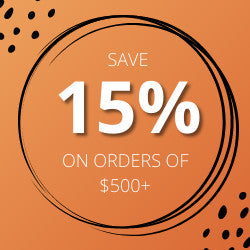 Save 15% on orders of $500 or more!
Offer automatically applied at checkout. Valid through 10/31/2022.
Your text
Write a few words about your offers or your shop.